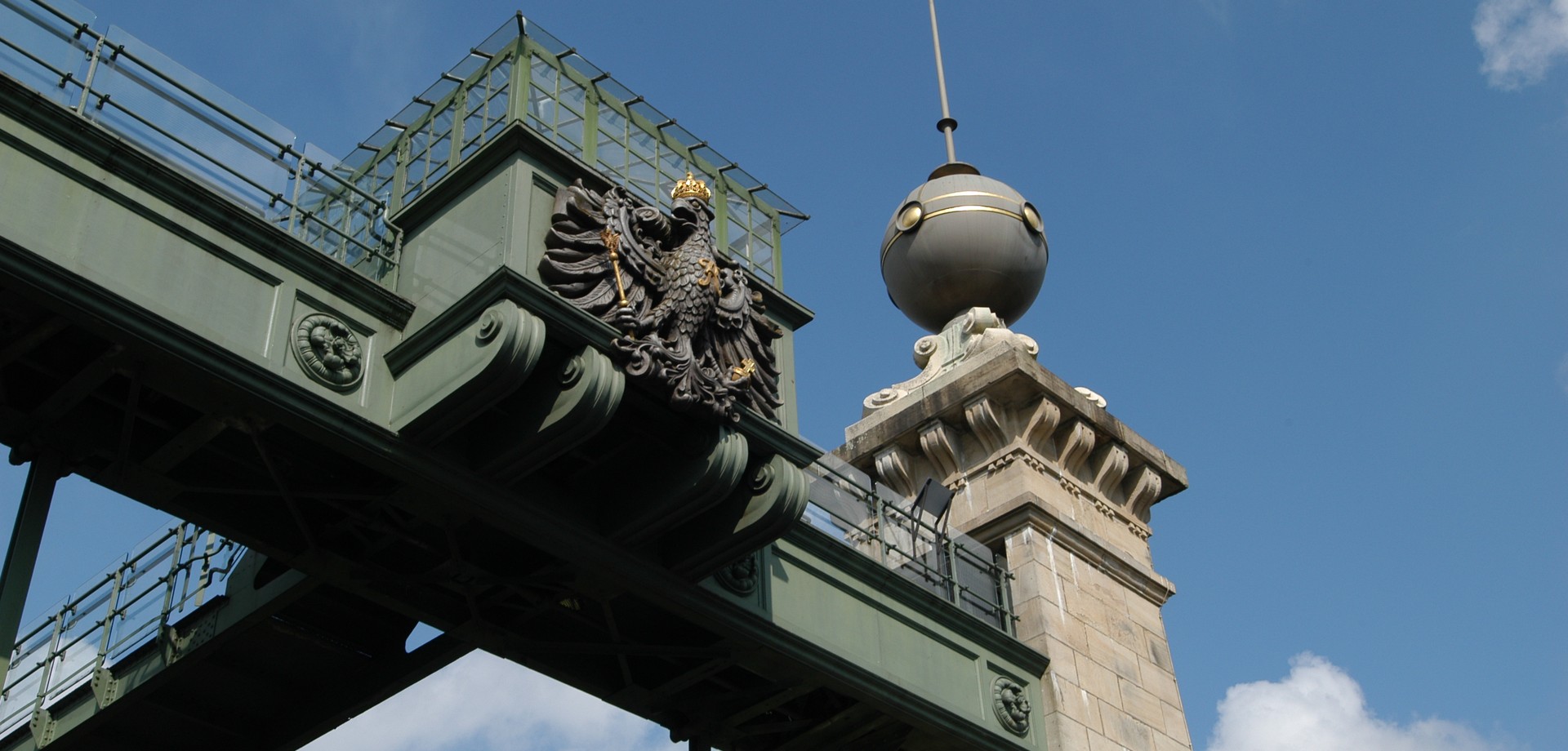 The Henrichenburg Shiplift
For a popular day trip on the water
The Prussian eagle has been flying high above the Dortmund-Ems Canal on the impressive towers at the Henrichenburg ship lift in Waltrop for the last 120 years.  To this day the steel lift has lost none of its fascination. It was built to enable waterway traffic to negotiate a 14-metre-high section of the canal, and was in operation for over 60 years. Today the landmark is a popular destination because it offers visitors a water playground and boat tours, alongside many other opportunities to explore life and work on the water.
Opening hours
Tuesday – Sunday and public holidays 10 am – 6 pm
Final admission 5.30 pm

Closed: Mondays (except public holidays)
Address
Contact
LWL-Museum Schiffshebewerk Henrichenburg
Am Hebewerk 26
45731 Waltrop


Tel: 02363 9707-0

Admission charges
Adults: 5.00 Euro
Adults in groups of 16 persons or more: 4.50 euros
Reduced*: 2.50 Euro
Children, young people, pupils: free
* Those entitled to a reduction are recipients of current benefits under the Social Security Codes II and XII, students under 30, trainees, people doing voluntary service, people with a degree of disability of 50%.

Free admission
LWL Museums' Card, LVR Museums' Card, Deutscher Museumsbund, ICOM, RuhrtopCard (once only)