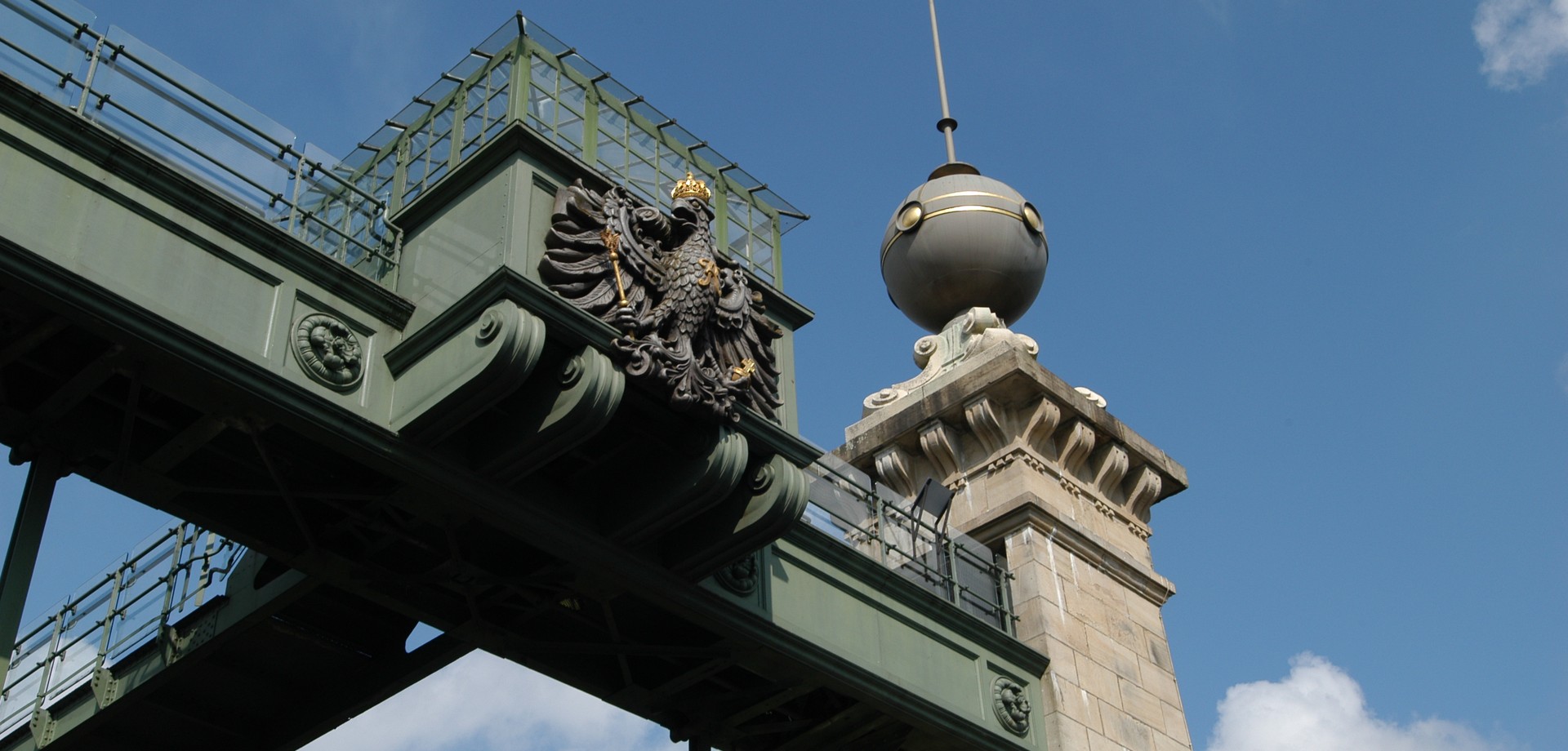 The Henrichenburg Shiplift
For a popular day trip on the water
The Prussian eagle has been flying high above the Dortmund-Ems Canal on the impressive towers at the Henrichenburg ship lift in Waltrop for the last 120 years.  To this day the steel lift has lost none of its fascination. It was built to enable waterway traffic to negotiate a 14-metre-high section of the canal, and was in operation for over 60 years. Today the landmark is a popular destination because it offers visitors a water playground and boat tours, alongside many other opportunities to explore life and work on the water.
Opening hours
Tuesday-Sunday and public holidays 10-18
Final admission 17.30

Closed: Mondays (except public holidays) and from 23. Dec. 2021 -1. Jan. 2022
Address
Contact
Schiffshebewerk Henrichenburg
Am Hebewerk 26
45731 Waltrop


Tel: 02363 9707-0

Admission charges
For the time being there is a reduced entrance charge, because the boiler house and engine house are closed for construction work on the new permanent exhibition. We are planning to open the exhibition in spring 2021.

Adults: 3.50 Euros
Concessions*: 1.50 Euros
Children, teenagers and schoolchildren: free
* Those entitled to a reduction are recipients of current benefits under the Social Security Codes II and XII, students under 30, trainees, people doing voluntary service, people with a degree of disability of 50%.

Combi-ticket: Entrance to the FO Industrial Museum and exhibition hall at the new shiplift
Adults: 6 Euros
Adults in groups of 16 or more: 5 Euros     
Concessions*: 3 Euros
Single annual ticket: 15 Euros
The new permanent exhibition
We want to show you how the ship lift worked, what role the canals played then and now, and what everyday life is like for a family living and working on a barge. You will be able to discover all these features from 2021 in our newly designed permanent exhibition in the boiler and engine house, on the ship "Franz Christian" and around the upper water. Since some areas will remain closed until the opening, we have lowered the admission price.